About us
We Deliver Results. Period.
Advancement Strategy is a consulting firm with a purpose. We provide a full complement of consulting services to organizations that positively impact the world. Our clients include Fortune 500 private companies and federal and state government agencies. Advancement Strategy provides Strategy, Advanced Analytics, Policy, and IT Consulting with innovative teams that address our clients current and future challenges, such as how to design post-COVID remote "work from anywhere" operating models, how to implement a global change management center of excellence, how to perform legal research and report to Congress on the state of alcohol policy, and how to implement machine learning technology to improve road transportation in rural areas. Our experts combine cutting-edge ideas with industry-leading practices to imagine and implement transformative strategies for your organization.
MORE INFO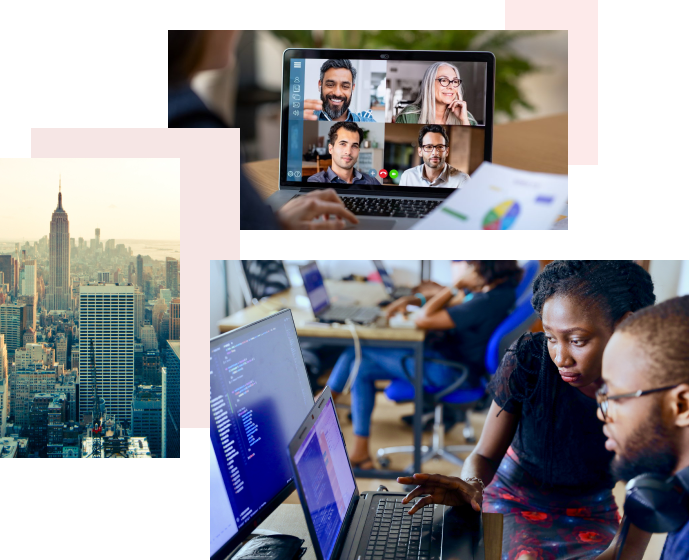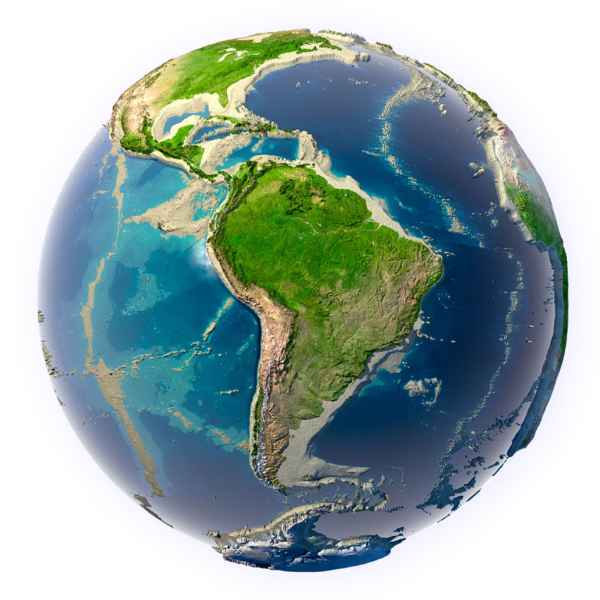 Our work contributes to:
We Are Different Because We Deliver Results That IMPACT the World!
Protecting young people from the harms of alcohol and other substance use;
Using legal research and analysis to support the development of policies to protect public health;
Improving the economy and prosperity of the nation;
Making roadways safer, reducing traffic congestion, and improving mobility;
Educating policymakers and communities using comprehensive, accurate, and reliable public health information;
Making capital available to underserved communities;
And improving the overall banking system, making it both more efficient accessible.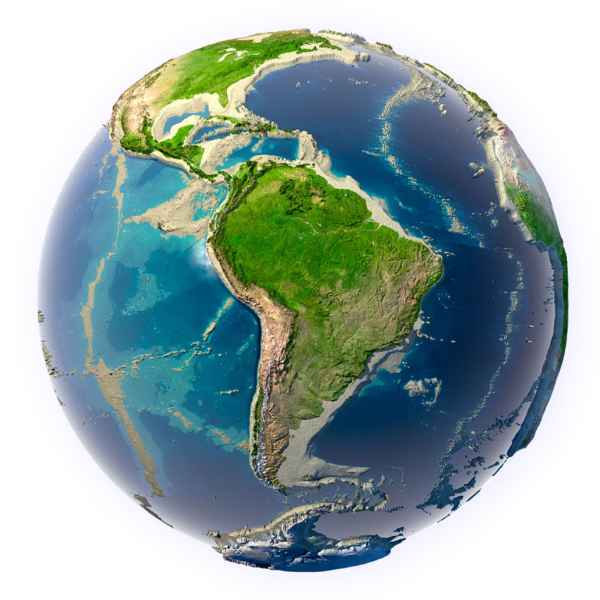 CHALLENGE:
Improve and access existing web portals and capabilities, increasing functionality and ease of use for students, employees, faculty, and the public.
SOLUTION:
Portal Development & Training
We re-engineered, redesigned, and redeveloped all existing content into public and internal user portals and provided all portal capability training across the university.
These changes resulted in an 80% decrease in calls to the University Help Desk and a 220% increase in user satisfaction scores.
CHALLENGE:
Update and align the company's existing 5-year IT strategy to a newly developed business strategy.
SOLUTION:
IT Strategy & Savings Opportunities
We analyzed the existing software licensing contracts, project portfolios, and timelines to identify potential opportunities to reduce licensing spend.

After an assessment, we developed an integrated 3-year IT Strategy & Roadmap ready for implementation. This resulted in rationalizing multiple software platforms by aligning each one to clearly defined enterprise business processes.
CHALLENGE:
Improve the company's IT investment, management, delivery, and execution against their multi-year portfolio and annual new demand pipeline of global programs and projects.
SOLUTION:
ePMO 1.0
We developed a new centralized, globally aligned capability and guided the client through its launch and operationalization.

This client experienced an 18% savings on a $3.3B project portfolio after implementing our recommendation.
CHALLENGE:
Reduce new development demand for customized data analytics and reporting by adapting and re-utilizing software assets.
SOLUTION:
Change Management & Adoption
We completed a Global Change Management strategy to consolidate and integrate IT Finance, PMO, and Big Data tools, processes, and organizations into an Enterprise Governance model. Our change management experts integrated multiple MPO units into an ePMO function by successfully creating and executing a universal OCM strategy.

The Quality of data analytics solution delivery and decision support platforms improved by 36%.
CHALLENGE:
Increase speed-to-market for global supply delivery chain and decrease a backlog of change requests to existing production operations.
SOLUTION:
Custom Agile Application Development
We increased the capacity of software design, development, and deployment of new scripts, integrations, and configurations by using Agile Kanban methods, performed solution testing, QA/QC, and provided end-user support to production releases,

User satisfaction scores increased by 24.5%, the IT request backlog reduced by 32%, and the sprint delivery cycle significantly improved after implementation.
CHALLENGE:
Consolidate costs, improve ROI, and increase staff retention rates by evaluating current business practices and contracts to identify competitive advantages compared to market and businesses standards.
SOLUTION:
Operating Strategy
SMEs within our Advisory Practices determined the most profitable services lines, products, and market centers by evaluating over 9,000 contracts and over 10,000,000 contract line items. The team identified an approximately $30B market opportunity after determining the less than 10% of market was being serviced in one of their most profitable segments.

By solidifying and defining the client`s competitive advantages, we prioritized the most effective factors to use to increase sales and win more business. These factors informed our recommendations as to where they should invest their time.

OUR WORK SAVED
$600 MILLION
FOR 15 FORTUNE 100 COMPANIES.
WE'VE IMPROVED THE USER EXPERIENCE FOR OVER
1 MILLION USERS
ACROSS 175 COUNTRIES AND 5 CONTINENTS.
Corporate and Government IT Challenges? We've Been There.
Advancement Strategy provides Business and IT services for the public and private sectors. Our firm is streamlined and efficient—we deliver complex business technology solutions that produce desired results. Our consultants have decades of experience as C-level business and IT executives of global corporations and consultancies.

This gives us the insight and ability to put the roadmaps we develop in place, delivering immediate value and impact to your organization. Advancement Strategy delivers differently. Our combined expertise and commitment to efficiency puts us—and you—above the crowd.
MEET THE TEAM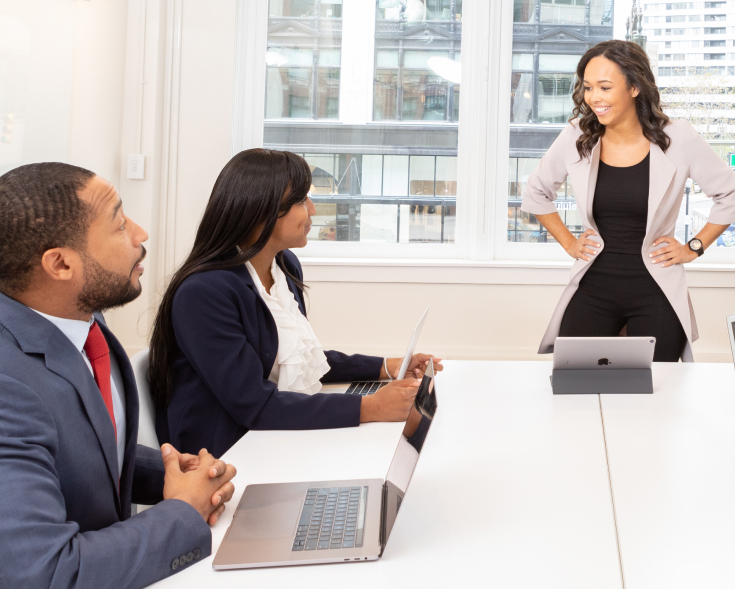 WE'RE LOOKING FOR SOMEONE LIKE YOU
Advance Your Career With Advancement Strategy
Advancement Strategy is a great fit for problem solvers, creative thinkers, and new business builders. This is based on our commitment to not only produce positive business results for our clients, but also maintain responsibility for communities and the sustainability of our environment. We offer full benefits and a flexible work environment. Take the next step in your career with us!

Advance your business
Advancement Strategy's team of accomplished industry veterans provides strategy, roadmaps, and exceptional execution. We derive our solutions from years of executive experience—we've been where you are, so we know what you need. Our success with Fortune 500 companies and large government agencies speaks for itself. Let's connect and achieve something new.
ASC Insights